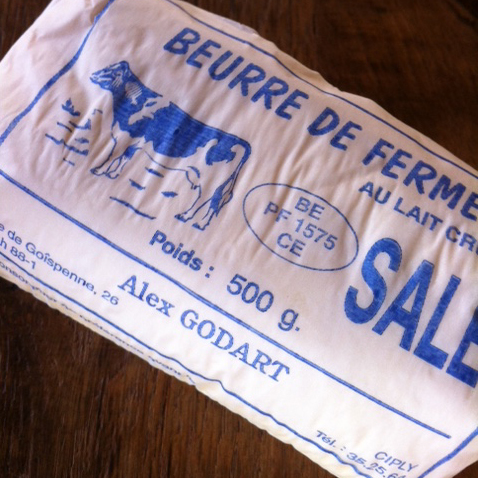 Photo Credit: Piet De Kersgieter
Chef: In 1979 Kobe Desramaults' parents bought a farm and started up a little bistro. After a few years, they added extra rooms and created an inn. He grew up around food but wasn't interested in making of life of it. When he was eighteen, his mother sent him to a restaurant apprenticeship and this sparked his culinary interest. He spent a few years working at restaurants around the world (including Oud Sluis), but at 23 he headed back home. His mother was financially struggling and she had decided to sell the restaurant, but Kobe convinced her to give him one year to turn things around. He managed to help his mother get out of debt and turn her French-style bistro into the success that it is today.
Restaurant: Among the world's most noted destination restaurants, In De Wulf has a few rooms upstairs for those that come for a culinary adventure and an overnight stay. In de Wulf's philosophy is to create an experience that is honest about who and where they are, the constraints of their philosophy are both their biggest challenge and motivating force. Their kitchen is therefore sometimes brutal, sometimes soft, but always natural. The Michelin-starred restaurant is located in Dranouter, Belgium, a few hundred yards from the French border.
Butter: The butter that In de Wulf serves is pretty exceptional. It is made in the city of Mons by a diary farmer named Alex Godart and his wife. They breed Holstein cattle and only produce butter for the locals. The fresh cream is matured for one week in the cellar, this gives it a lovely cheesy flavor. After it arrives at In de Wulf, they store it in the cheese refrigerator at 11 c°, on roasted hay that's been slightly moistened with buttermilk. They keep the butter there for another two weeks. Some mold from the white cheese begins to take form on the surface, and that's when they start serving the butter.
Kobe Desramaults closes the doors to In de Wulf in December 2016. Though In de Wulf is closing, You can still enjoy Desramaults' cooking Bistro De Vitrine and De Superette.
De Superette
Guldenspoorstraat 29, 9000 Gent, Belgium
+32 9 278 08 08
De Vitrine
Brabantdam 134, 9000 Gent, Belgium
+32 9 336 28 08
In De Wulf
Wulvestraat 1
8951 Heuvelland (Dranouter), Belgium
0032 57 44 55 67